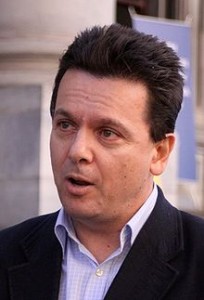 Anti-gambling senator Nick Xenophon says any sponsorship deal between South Sydney and the Star City casino would seriously tarnish the NRL club's reputation.
The NRL's gambling sponsorship controversy is set to escalate after Fairfax reported the Rabbitohs would this week announce a multi-million dollar jersey sponsorship agreement with the Sydney casino.
It will come hot on the heels of Penrith renaming their home ground Centrebet Stadium and amidst an ongoing investigation into betting irregularities on a Canterbury-North Queensland game late last year.
"The Rabbitohs players are role models for young kids and being tethered to Star City, to NSW's biggest gambling venue, is really sending the wrong signal," Senator Xenophon said.
"It normalises gambling behaviour for young kids.
"Why would the Rabbitohs want to tie their reputation to a business that causes so much misery to so many?"
The South Australian senator has previously been a vocal critic of NRL clubs' deals with sports betting agencies, another of which was announced by the Rabbitohs with Luxbet on Tuesday.
He said a casino deal would be a further step backwards, particularly for Souths whose owners declared their intention to eliminate poker machines from their leagues club in 2007.
"It's a very sad development given that South Sydney was a beacon of hope for those clubs wanting to ween themselves off a reliance on gambling revenue," Senator Xenophon said.
"This is only one short step removed from that so there must be better ways to raise a quid rather than off the backs of problem gamblers."
The senator says sponsorship from gambling operations should be banned.
"In the same way that you can't have tobacco companies sponsoring sporting clubs, the same rule should apply to gambling because the level of harm is so significant," he said.
Last week Centrebet spokesman Neil Evans accused the anti-gambling lobby of being out of touch with the general public and business.
NRL boss David Gallop has said rugby league has benefitted from its association with betting agencies because it allows better access to information about irregular plunges.
But he has also expressed concern about certain types of betting and its vigorous promotion.
Buford Balony says: For fucks sake Xenophon shut the fuck up. We all aren't puritans.