International Olympic Committee president Jacques Rogge said on Wednesday that Pyeongchang's resounding first-round win in the contest to host the 2018 Winter Olympics had taken him by surprise.
Speaking after the South Korean city claimed 63 IOC members' votes…beating out Munich, Germany, with 25 votes, and Annecy, France, with seven…Rogge said he had not expected any of the cities to claim a majority in the first round of voting.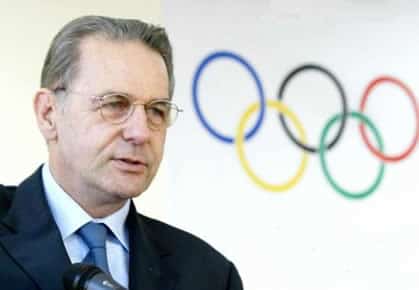 "I did not expect a victory in the first round, frankly speaking. I thought there would be at least two rounds. But well done. The best one has won convincingly," Rogge told journalists after joining the Pyeongchang delegation in a ceremony to sign the city's host contract.
He put the South Korean success down to their never-say-die attitude, which spurred Pyeongchang to bid a third consecutive time after coming second in the race for both the 2010 and 2014 Winter Olympics.
"I think maybe there is a lesson in the achievement of Pyeongchang: it's that patience and perseverance have prevailed," he said.
Rogge also fielded a question on whether the future of the Winter Olympics is in danger, and if taking the Games to South Korea for the first time will help boost a sporting event that has traditionally been the domain of Europeans and North Americans.
"I'm definitely not pessimistic about the future of the Winter Games. There are already bids being prepared in both Europe and the United States of America, and definitely also in other countries," Rogge said.
"I don't think there is a peril. But I definitely think it's good news we have an Asian candidature. It will reinforce winter sport in Asia."
For the South Korean bid committee, it was an emotional day. Kim Jin-Seun, the former governor of Gangwon Province and a driving force behind all three Pyeongchang bids, said he wept when the host announcement was made.
"We cheered and we shouted aloud and I cried. That's what I feel inside," Kim said.
Park Yong-Sung, the president of the Korean Olympic Committee, said the IOC's decision would help drive a continued expansion of major sporting events into emerging countries.
"In the past, we think the Olympics is only for the rich and big countries [that] can organise the Games, but now Rio [de Janeiro, Brazil, host of the 2016 summer Olympic Games] and us, that means even those developing countries, with a good programme and a good campaign, they can have the Games in the future," he said.
Buford Balony says: Excellent, maybe North Korea can bomb the winter Olympics. That would make it more exciting.