South Sydney chief executive Shane Richardson has called for all Sydney clubs to abandon their traditional home grounds for the city's two major stadiums.
Rather than see games continue at favourites like Leichhardt Oval, Brookvale, Parramatta Stadium, Centrebet Stadium, WIN Jubilee and Toyota Stadium, Richardson said it would be nancially viable to play all games at ANZ and Allianz Stadiums.
The AFL has the same system in which Melbourne teams play out of the MCG and Etihad Stadium.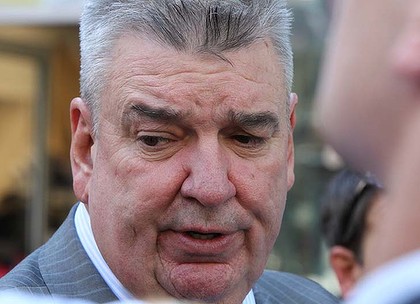 In a move that is sure to anger league fans who have generational attachment to their local suburban ground – in some cases dating back decades – Richardson said a strong stadium policy was the only way to address the issue of match-day attendance.
After six rounds, Richardson said match-day attendance had fallen 6 per cent on this time last year.
However, Rabbitohs officials are banking on more than 30,000 fans at Homebush for their Good Friday clash with the Canterbury-Bankstown.
"Personally I think we need two stadiums, but I am comfortable with three," Richardson said.
"I just think it's the way the game is going. What you're doing is like a salmon swimming against the tide, except the tide is Niagara Falls.
"You can swim against it for as long as you want, but until we have an across-the-board policy on this, everyone has to catch and kill their own. We're all trying to maximise the money we get out of the game.
"People say they love going to Leichhardt Oval, and while that's great for people who go to Leichhardt, we want new people to the game.
"They want to go to a stadium that is secure, where they have a seat, good toilet facilities, great public transport – that's how we get people coming to our game.
"Do you think there wasn't a backlash when we moved away from the SFS? Do you think there wasn't a backlash when we weren't able to play at Redfern Oval?
"Do you think there wasn't a backlash from the Collingwood fans (after the move from Victoria Park)?
"Do you think there wasn't a backlash from Wests Tigers when they moved games to Allianz away from Campbelltown?
"But why did they do it? To grow revenue. It's better than losing a club."
St George Illawarra recently received $30 million worth of upgrades to WIN Jubilee and WIN Wollongong, but chief executive Peter Doust agreed with Richardson such a move may be necessary in the future.
"We can't stick our heads in sand – economics are important," Doust said.
"It would (cause an uproar if we moved). Fans have celebrated and enjoyed the great passion of our home grounds but rugby league is a professional sport and a lot of fans respect quality amenities.
"We may not be able to continue upgrading our grounds so I can see some difficulties ahead."
Cronulla chairman Damian Irvine was not keen to vacate the Shire and said: "My feeling is it would be poorly received by our supporter base. I can see the merit financially but you just can't keep trying to grab the dollar."
Buford Balony says: Why would anyone listen to Souths? They like to talk the talk, but can't walk the walk. This club is a shambles & the sooner they re-locate or get rid of them and the Sharks the better the NRL will be.