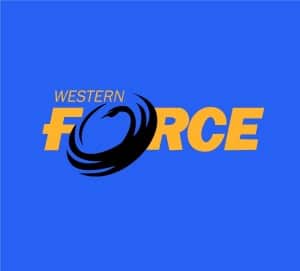 Western Force are setting their goals high for season 2011, believing last year's injury ravaged campaign has actually boosted their chances of earning a maiden Super Rugby finals berth.
The Force finished a dismal 13th last season but their crippling injury toll allowed the club to unearth a host of future stars, headlined by current Wallabies No.8 Ben McCalman and powerful centre Mitch Inman.
Skipper Nathan Sharpe believed last year's heavy injury toll would prove to be a blessing in disguise as the Force eye a spot in the finals under new coach Richard Graham.
"Finals is our goal and that doesn't change for us," Sharpe said.
"A guy like Ben McCalman hadn't played Super 14 rugby until last year.
"We lost a lot of our backrowers early on, he came and played really well off the bench and then he got a starting go, then he ended up being the No.8 for the Wallabies at the end of the year.
"That rapid transition really helps our team. He's going to come back in as a starting member of the Wallabies pack.
"That wasn't just an isolated case for us last year. Guys like Ben Whittaker, Nathan Charles, those sort of guys that came in and played a lot of rugby last year, that experience is invaluable.
"A guy like Ben Whittaker, he's a guy who you can see has had a taste of it and he's really trained the house down in the pre-season and is looking forward to hopefully getting another opportunity."
The Force kick off their campaign against Queensland Reds in Brisbane on February 20 and Sharpe said it was imperative for the team to get off to a strong start after last year's limp beginning.
"We need to start well this year and get ourselves in a position where we can really consolidate and make a move towards the end of the competition," he said.
"The competition's going to be a lot harder now.
"We've gone from Super 14 to Super 15.
"It extends the competition by three or four weeks and that's certainly going to take its toll on some players because for a number of years you just play those 13 games and some finals and you're done with it.
"I think player management … is going to take a real significant influence going forward."
The Force's Wallabies contingent returned to pre-season training on Monday.
But Sharpe, James O'Connor and Matt Hodgson couldn't wait, returning early last week.
"When you're on holidays and you're training on your own it gets a bit lonely when you're used to training in a team environment," said Sharpe, who turns 33 next month but remains at the top of his game
"I know myself and Matty and James thought it would be good to come in and have a run with the other guys."
Buford Balony says: I think they will be the highest placed Australian team this year. Mark it down you heard it here 1st.