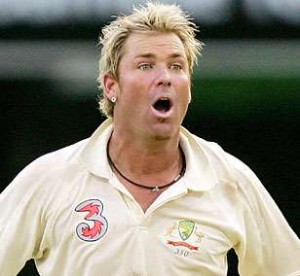 West Indies cricket great Sir Garfield Sobers has described Shane Warne as overrated, saying he was not the best spinner – or even the best leg-spin bowler – in the game's history.
In the foreword to a new book In a League of Their Own: 100 Cricket Legends Select Their World XI, Sobers writes that Warne's inability to bowl the googly puts him behind India's Subhash Gupte as cricket's finest leg-spinner.
"Someone who is called great from today's game is Shane Warne, but I have got my reservations about Shane," Sobers writes.
"I think he is a great bowler, but I'm not sure how well he compares with spinners overall.
"I think people get carried away with this man's ability as he hardly ever bowled a good googly.
"To me, Shane Warne is a great turner of the ball. I like his aggressive attitude, I love the way he attacks batsmen and I give him 100 per cent for that as not enough spinners bowl with that approach, but in my estimation Subhash Gupte was a better leg-spinner."
Gupte took 149 wickets at an average of 29.55 in 36 Tests for India, compared with Warne's 708 wickets at 25.41 from 145 matches.
Warne's long-time rival, Sri Lanka off-spinner Muttiah Muralitharan, took 800 wickets in 133 matches at an average of 22.72.
Buford Balony says: Garfield mustn't have been very sober this day, he must be smashed.