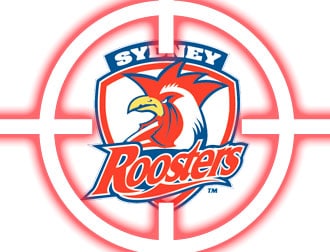 The Sydney Roosters will become the first top flight Australian rugby league club to notch 2000 first grade games on Sunday.
The club will reach the milestone in Sunday afternoon's clash with Canterbury at ANZ Stadium.
The Roosters entered the competition in its foundation year of 1908 as Eastern Suburbs and are the only club to have played every year since.
"The Sydney Roosters have been based in the same region with the same colours for over 100 years and we are thrilled to celebrate 2000 games this weekend," Roosters chairman Nick Politis said in a club statement.
"It is the great characters of rugby league that have worked with the Sydney Roosters since 1908 that have kept the club ticking.
"They should all feel proud when we run out on March 27."
The club will mark the occasion by wearing special jerseys featuring the name of every Roosters player to have represented his country.
The Roosters have produced the most wins in top flight Australian rugby league, 1,047, the most Australian representatives (75) and most Test captains (8).
Buford Balony says: I hate the Rooters.