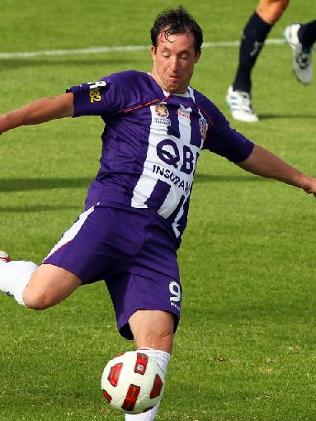 Liverpool legend Robbie Fowler has verbally agreed to another year in the A-League with Perth Glory, according to reports.
It is believed he hasn't signed the contract yet, but Glory officials are banking on the striker to return for the 2011-2012 A-League season.
"Robbie has verbally confirmed his commitment for the 2011/12 season but the club will make a formal announcement once the contract is signed," a club spokesman said.
They reported that he has been in England this week increasing his coaching contacts, with Fowler spotted at Liverpool's reserves training ground, with the MK Dons and then officially at Championship side Bury.
The club announced the former England representative will spend a week there helping caretaker manager Richie Barker. He will be in the dugout for Tuesday's game against Burton.
Fowler also recently joined MK Dons as part of their backroom staff.
The club is also waiting on official word from Shane Smeltz, who has been offered a lucrative marquee contract
by Buford Balony