One confident punter has placed a fairly large amount of cash on the Adelaide Crows to beat favourites Hawthorn in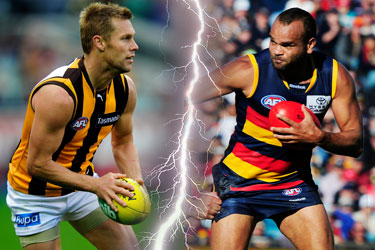 the AFL preliminary final clash on Saturday.
He or she has had $20,000 on the Crows, who have drifted from $5.25 to $6 with Sportsbet this week.*
Hawthorn, meanwhile, have been well backed with a $100,000 wager placed on the Hawks to reach the grand final at the skinny $1.14.
"Only one of these big betters can win and while most of the money has been on the Hawks, obviously the Crows punter is confident an upset could be on the cards," said Sportsbets Shaun Anderson.
Sydney Swans have firmed in the weekend's opening preliminary final.
The Swans are in from $1.65 to $1.62 while Collingwood have drifted from $2.25 to $2.35.
by Terrence Johns