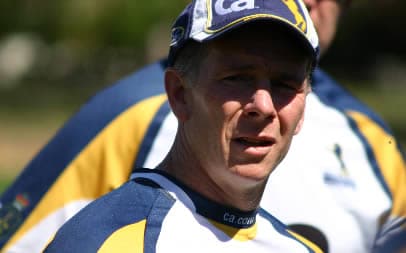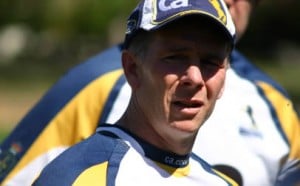 Injured Brumbies captain Stephen Hoiles says his players were involved in the sacking of coach Andy Friend, but denies they were entirely responsible for his departure.
Hoiles said Brumbies players didn't make the decision to axe Friend, but were merely "involved in the process".
"We went through a process of trying to get a little more structure around our coaching staff when we had a new assistant coach come on board in Stephen Larkham as an attack coach," Hoiles told The Rugby Club.
"We tried in the last couple of weeks to try and clear a few things up and it sort of became a little obvious that it wasn't going to work.
"So unfortunately the CEO made the decision, and of course there was consultation with a few players, but I wouldn't go as far as saying we decided to terminate Andy Friend's contract, we were just involved in the process."
The Brumbies may have had a dramatic few days off the field, but they have little time to dwell on the week's events with Queensland Reds arriving on Saturday night.
Assistant Tony Rea has assumed the head coaching role and Hoiles said the former North Sydney Bears player had done a good job in his short time in charge.
"Tony Rea has taken over as head coach and he's done a really good job in a short period of time and I think everyone is completely behind him."
"Its not a great situation but I've got every bit of confidence the group is going to be well led."
by Buford Balony