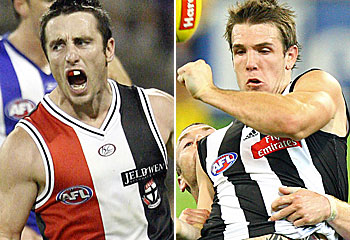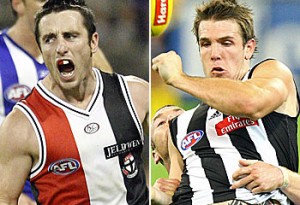 After smashing Geelong, Collingwood will go into the Grand Final as favourites, even though, both sides did have a week off, you've still got to fancy Collingwood.
The Saints were deserved winners against the Bulldogs but it wasn't easy.
It is strange what people think on Grand Final day. I was talking to a Dockers fan today and even though he hates Collingwood, he'd rather they win because he doesn't want the Saints to win a Grand Final before the Dockers. And I sort of understand the way he thinks.
When my team goes out, I couldn't care a less about who wins, but as the beer flows, I know I'll get into a team.
The trouble is, I haven't really spoken to anyone who wants Collingwood to win exept my Dockers mate. Collingwood are so hated amongst the average footy fan.
I just hope it's a good, close-ish game, because it's such a big day on the sporting calender. Of course the Pies and the Saints will be nervous, pissed, won't read the game as well as they do when normally watching and also become very unreasonable.
But that's what I like. It's days like these that gives your average Ozzie man an edge over other men.
Can't wait for the day to start and probably won't remember when it ends.
by Robbo Green