Sonny Bill Williams says he is ready to help his New Zealand "brothers" defend the rugby league World Cup, despite not being picked in the Kiwis squad.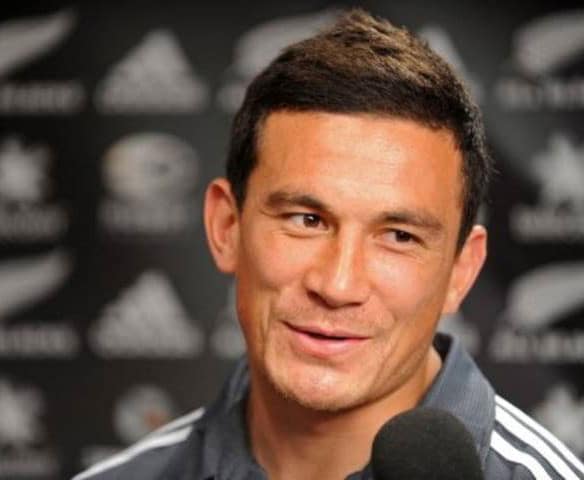 The 28-year-old dual international performed a u-turn on Tuesday when he informed coach Stephen Kearney of his availability for the tournament beginning later this month.
It came just hours after New Zealand Rugby League had announced a 24-man squad – minus Williams.
Kearney confirmed in a short statement that the second-rower was now back in the selection frame, but his inclusion would have to come at the expense of a player already named as tournament rules allow for a maximum squad size of 24.
"We are now exploring options around Sonny's possible inclusion in the tournament. This would require ratification by the World Cup organisers," Kearney said.
Williams soon followed with a statement of his own, expressing in a message on Twitter his desire to represent his country.
But the post gave no hint as to whether that meant he was going to stay with the premiership-winning Sydney Roosters or even in the NRL for 2014.
"After a few tough seasons topped with an amazing one with the boys at the Roosters, I was then faced with the opportunity to have a long awaited break and go on holiday with my family," he wrote on Wednesday.
"Without thinking the whole situation through thoroughly, I eagerly jumped at the chance to chill out and rest.
"After having some time to really think about how much representing my country means to me, I decided to then put my name forward for selection.
"Now I know the squad's already picked and I understand if I can't be a part of it, but I'm here and ready to help the brothers if they want me."
Williams last played for the Kiwis in 2008, soon before leaving for a rugby union club contract in France.
He made a spectacular return to rugby league this year, leading the Sydney Roosters to victory in the NRL grand final on Sunday.
Speculation surrounds his sport of choice next year, with a return to New Zealand rugby reportedly being considered.