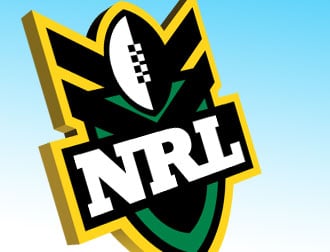 A controversial start to the 2011 NRL season had seemingly little affect on crowd figures, with the league recording amazing numbers by the end of round one.
No matter how hard some players try to damage the NRL's brand, it seems nothing can keep the great game down for long.
The extraordinary figures to come out of a record-breaking first round to the 2011 NRL season included;
-The biggest opening round attendance figures in the NRL's history,
-Record club memberships that continue to skyrocket, and
-Pay-TV ratings up substantially on last year.
That's all before we even mention the football -with many fans hailing a first round highlighted by the emergence of a number of super-talented rookies who stole the spotlight across a spectacular opening weekend.
NRL boss David Gallop sounded a relieved man – and who could blame him given what he's been through in the last few weeks.
"It was simply great to hear people talking about the footy with such loyalty to the game,' Gallop said.
"The round of footy was full of excitement as the kick-off finally arrived for everyone.
"It was a credit to the players and their coaches who have fine-tuned pre-season training to the point where the footy now starts with a blast and a skill level that is a sign of a year when you just can't afford to let the other teams get the jump on you."
Indeed, it was only this time last week the NRL boss appeared ready to buckle over after another start to the season marred by off-field madness.
Gallop was caught up in an embarrassing tit-for-tat feud with Manly over the Brett Stewart dilemma, which followed Benji Marshall's George Street biffo, which followed Sydney Roosters wild child Todd Carney getting busted for drink driving after a night on the tiles at the Coogee Bay Hotel.
But then on Friday night, the game fought back with its most powerful weapon – the product.
Previously, the biggest opening round attendance in NRL history was in 2007, with 185,051 fans attending first round games. Last year's opening round attendance was 165,554 all up.
But the tremendous response to last night's showdown at ANZ Stadium between the Bulldogs and the Tigers, saw the record smashed by more than 16,000.
Club membership figures are also on the rise.
The total so far for 2011 is already a record 160,125.
At the same time last year it was 127,809 before NRL clubs ended the year with a total of 144,000 members.
South Sydney are on track to be the first club to crack 20,000 members.
by Buford Balony