Australian tennis coach and player Nathan Healey is recovering after undergoing emergency heart surgery, according to accounts on Twitter from around the tennis community.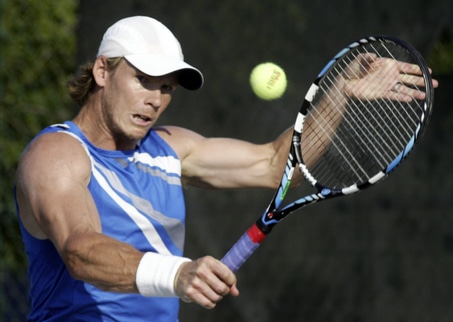 Billie Jean King, whose Philadelphia Freedoms of World TeamTennis included Healey in the line-up last season, posted a Twitter message from Healey on Thursday after saying she was thrilled that he was doing better.
"Thanks so much for all the well wishes – It's not too bad being alive!" Healey said in King's retweet.
"I honestly conceded that I was dead on Monday – saying my goodbyes good story.
"The lesson: We must all appreciate what we have in life, not what we have not. It's the simple things in life that should be the focus of our attention, like this chicken broth for example – first food since ordeal. Cheers guys I will be in touch! Play Awake!"
Tweets from ATP employees and tennis commentators reported Healey having undergone 12 hours of emergency heart surgery, with American Ryan Harrison and Australian Matt Ebden among those wishing their best for Healey.
Healey, who once worked as a coach with Lleyton Hewitt, spent 12 seasons on the ATP Tour as a player, winning three doubles titles.
The scare comes within a week of Fabrice Muamba's cardiac arrest during an FA Cup match on the weekend.
by Buford Balony