As the Serie A season draws to a close, Napoli have taken a novel approach to achieving on-field success by giving their players' wives and girlfriends lessons in how to keep their men happy.
Jacqueline De Laurentiis, the wife of Napoli owner Aurelio De Laurentiis and also a club vice-president, invited all the players' wives and girlfriends to lunch to tell them how to behave, La Gazzetta dello Sport reported.
And top of the list was avoiding arguments.
Each woman even received a document, written in her own mother tongue to help the partners of the club's foreign players, detailing her obligations to her partner.
The women were told, "Great players are such when they feel that way, especially in their heads, make sure your partner always manages to feel that way.
"We're counting on you for these last five matches of the season…avoid useless family tension."
To help smooth the communication of the rather Victorian instructions, the women were treated to a meal at the plush Donn'Anna Palace in Naples.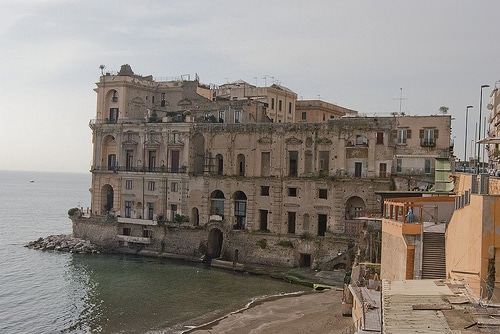 Napoli sit second in Serie A with five games remaining; they trail leaders AC Milan by six points, meaning they have little chance of finishing top of the pile come the season's end.
More important is the quest to hang on to a top-three finish to ensure they qualify directly for next season's UEFA Champions League group stage.
Napoli are well placed for that as they currently head fourth-placed Lazio by five points.
Buford Balony says: All women should do this.