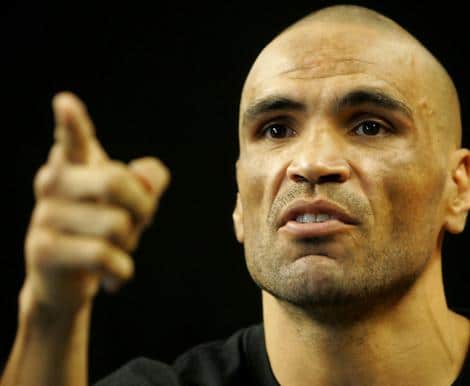 Anthony Mundine need not retire from boxing after being knocked out in the fifth round by Garth Wood, but he needs to "avenge this loss" with a rematch if he is to get back on track, secondsout.com editor Paul Upham says.
Mundine will "lose respect" within Australia if he does not avenge the loss in a prompt rematch against Garth Wood, and he will be dismissed as a choice for marquee fights in the United States, Upham said.
"The best fighters in the world have lost," Upham said.
"It's what you do now … the best fighters want an immediate rematch.
"If Anthony can come back with an immediate rematch and beat Garth as comprehensively, then maybe he can get over this speed hump.
"But if he tries to go in a different direction, tries to go to America now, tries to fight someone else, I think he's going to lose a lot of respect in many people's eyes in Australia.
"He needs to avenge this loss."
Mundine must seek a rematch in the new year if he wants to be taken seriously, Upham said.
"Are they going to want him over there?" Upham said of Mundine's desire to fight in the United States.
"Will he be embraced? Are they going to give him the big fights?
"It's very hard to get the big fights.
"They're going to say, if you lost to Garth Wood, why should you get an (Antonio) Margarito, (Miguel) Cotto, (Floyd) Mayweather or (Manny) Pacquiao. It's not going to happen.
"He needs to right what he sees as a wrong here – that he thinks he's a better fighter than Garth Wood."
Despite saying Mundine's career was "certainly not" over, Upham cautioned that age was against 'The Man'.
"Anthony is 35 years of age," he said.
"History has shown that not many boxers do great things after the age of 35."
There were signs in the fight that Mundine was not at his best, and Wood beat Mundine with a killer blow despite a disappointing opening two rounds from The Contender winner.
"Garth Wood wanted to make Anthony Mundine fight a very un-Mundine like fight," Upham said.
"And he did that.
"There was a lot of wrestling on the inside.
"There was a lot of Anthony Mundine who looked like trying to knock Garth Wood out with one punch. That's not Anthony Mundine.
"Normally when he's at his best, he gives a lot of distance, gives a lot of movement. He didn't do that.
"Ultimately Garth Wood closed the distance and landed a stunning combination which knocked Anthony out."