Anthony Mundine doesn't see anything from world super welterweight champion Austin Trout that would trouble him despite the American pounding fellow Auisstralian Frank LoPorto last week.
Trout completely outclassed Melbourne wharfie LoPorto, with the referee stopping the fight in Texas late in the sixth round to give the undefeated American a technical knockout victory and improve his record to 24-0 (14KOs).
But 36-year-old Mundine, the mandatory challenger and WBA's No.1 contender, isn't impressed.
"He's a fast-paced fighter and he'll try to up the tempo but I've dealt with all types and I can adapt to any situation," Mundine said.
"Beating LoPorto will give him some confidence, he'll have a bit more pep in his step, but once we get it on he'll realise he's not there with the same quality of fighter that he's been fighting.
"I truly believe he's never faced nothing like me and that night I'm going to be a killer."
Trout, 26, has until late April to fight Mundine, however there was talk his camp is eyeing the winner of next month's battle between boxing elite – WBA super welterweight champion Miguel Cotto and Antonio Margarito.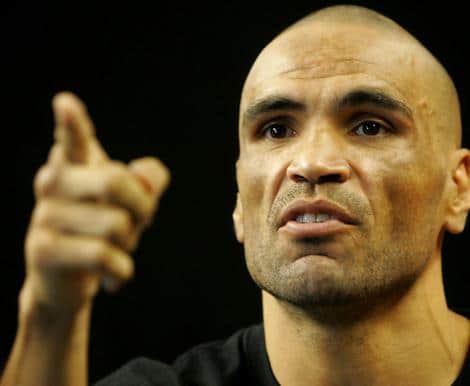 Trout's trainer Louie Burke said Mundine was "probably" his charge's next opponent, but added that nothing was ever certain in boxing.
"It's a big-money fight for us," said Burke.
"I don't think Austin will have that hard a time with him."
Mundine, (43-4, 25 KOs), said Trout was "over-confident" if he was looking at anything past their fight.
Injury-free after his September fight against Rigoberto Alvarez, Mundine was taking it easy and spending time with his family until he had a date.
"It don't matter when or where," he said.
"All I need is eight good weeks and I'll be right to go."
"It can happen, I want it to happen.
"He's a young champion and he should want to defend his title against the best, and I'm one of the best out there."
by Buford Balony