This was not a classic, and not for the stuffy nosed puritans.
But, this was as an exiting game as I can remember being played in the A-League.
Melbourne City took the lead three times, but battling Perth Glory equalised every time.
Bruno Fornaroli scored twice for Melbourne, but also missed 2 penalties.
Diego Castro returned from injury for the Glory and also scored twice – showing just how an important-a-player he is for Perth.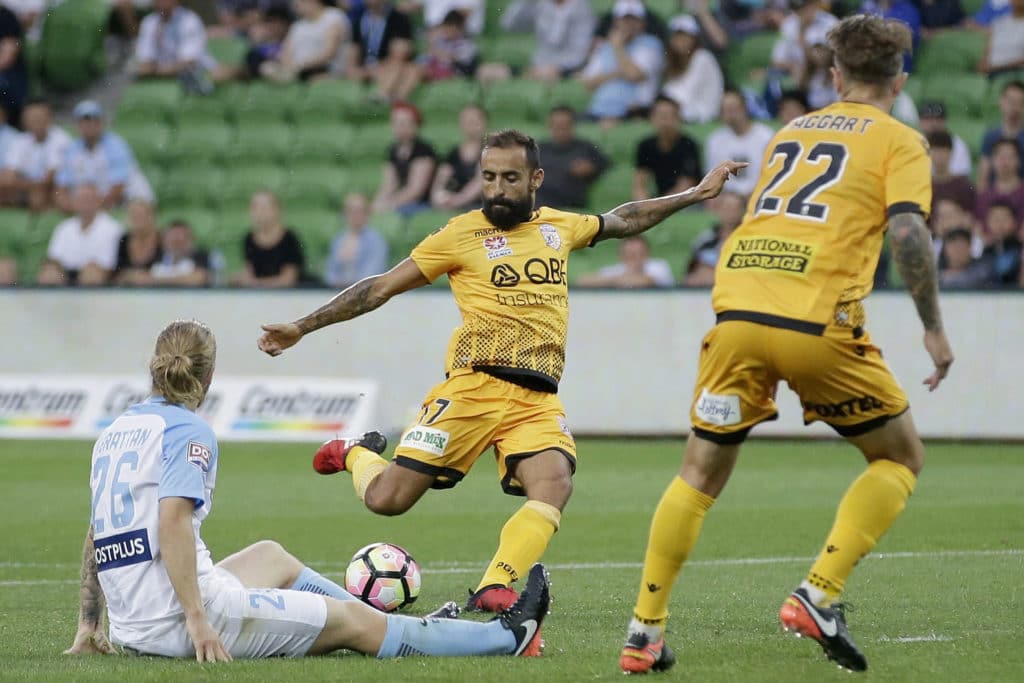 Tim Cahill opened the scoring – even with age and a niggling injury, he is just pure class.
The defending was bordering on the ridiculous, and to finish it off, Dino Djulbic and Fernando Brandan were both sent of in the 90th minute after they had a bit of a 'to-do' in the penalty box, leaving both sides with 10 men each.
This lead to the second penalty miss for Melbourne.
As said above, not great…but fucking exiting – bring on more of this!
by Buford Balony