Manchester United's parent company, set up by its American owners, recorded a net loss of $169.86 million last season.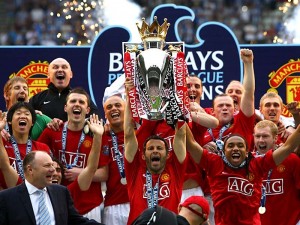 The cost of setting up a bond scheme to replace high-interest bank loans hit the Glazer family's Red Football Joint Venture Limited, costing $104.96 million.
Unlike the previous season, the Red Devils did not sell any high-profile players.
The $10.38 million net profit move of Cristiano Ronaldo to Real Madrid helped the company stay above the red line in the previous season.
Despite uncertainty surrounding the club's finances, director Joel Glazer said in the annual report for the 12 months to June, 2010, that the club has "sufficient cash reserves … for investment in the playing squad."
Buford Balony says: Of all the big clubs in Europe it looks like Arsenal is the only sustainable team. Well done Wenger.