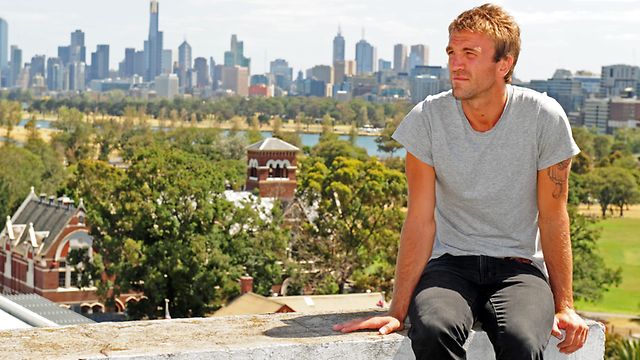 Ex-Socceroos defender Ljubo Milicevic claims he has seen first-hand what he describes as rampant drug taking in AFL circles…and that the code is covering up the substance abuse.
In a scathing attack on the code, the controversial Milicevic said he had been offered cocaine by AFL players in Melbourne nightclubs.
The explosive comments came in an interview with football magazine Australian Four Four Two, where he also declared the AFL was riddled with sexist and racist attitudes in which women and ethnic people were treated with ridicule and disdain.
"The first thing an AFL footballer said to me when I got back to Melbourne and I was in a nightclub was, 'do you want a line of coke?' I said I was happy with a shot of Agua," Milicevic said from Switzerland.
"I can tell you there are players on drugs. Why? Because I am linked with the underworld and I know people and they tell me things.
"You can bury your heads in the sand, but rest assured, idols in the AFL and NRL are out taking drugs.
"And you cover it up and do good PR campaigns about your strike policy over drugs and try to bag football.
"When in our game if someone is caught taking drugs they get banned for a year, no questions asked…so don't sell us some PR campaign, you're a bunch of bigots. You think you're bigger than society itself.
"And the way you treat women with utter disrespect is a disgrace. St Kilda have been my team since I was a little kid…I no longer support them because of the way they've carried on.
"And don't be fooled about this thing about promoting wogs…the problems (AFL boss Andrew Demetriou) caused Australia's World Cup bid proved to me he sold his soul."
An AFL spokesman addressed the claims by saying, "Everyone is entitled to a view. It doesn't have to be informed."
Milicevic has had a decorated career having captained Australia, played in the European Champions League and been in Guus Hiddink's World Cup qualifying squad in 2005.
However, the twilight of his career has been littered by controversy and strong opinions on society.
His astonishing claims were sparked by Eddie McGuire's "land of the falafel" comment about western Sydney.
"I'm sorry, Eddie, we're not all bigots, mate. We don't all agree with what you say. You and all your boys on The Footy Show," Milicevic said.
"Look at Sam Newman. He goes to areas (on The Footy Show) with large numbers of migrants and picks on people less fortunate people than himself, and some of the Australian public finds that funny.
"It's OK for him to drive around in his Lamborghini and look down upon everyone. I've got no respect for him or any of his mob.
"And the rugby league Footy Show, they make fun of Mario Fenech. It's no coincidence that Mario is a wog."
by Buford Balony