Surf legend Kelly Slater is happy to submit to random drug tests but has queried whether marijuana should be a punishable offence in sport.
The 11-time world champion is in Australia for the start of the ASP World Tour, which started with the Quiksilver Pro.
It will be the first event to fall under new anti-doping guidelines which allow for surfers to be tested for performance enhancing drugs and "recreational" substances, including alcohol, cannabis and cocaine.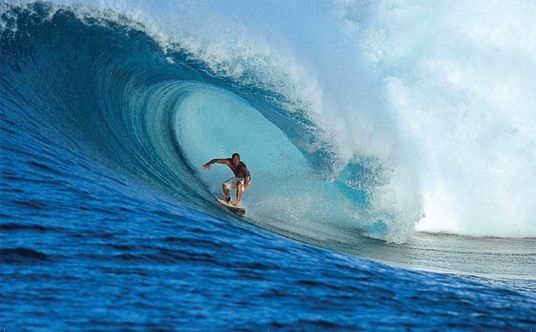 Teetotaller Slater, who has yet to confirm whether he will try for a 12th world crown, said it was "silly" that a snowboarder was stripped of his Winter Olympics gold medal for testing positive to marijuana.
"I was like, you think that helped him or hurt him? I would have thought it slowed him down," Slater said.
"It was kind of ridiculous. The guy wins and they take it away because he was smoking pot and that was cheating. I don't know. That seemed silly to me.
"But there are standards we are expected to rise to. So the drug testing, it's totally viable for us to have it."
Surfers will be subjected to in-competition testing but a positive result will only be made public if the substance is performance-enhancing, or if it is a third positive test to a recreational drug.
The inclusion of alcohol on the banned list is expected to be reviewed but is in place for the first event.
Kelly Slater Factfile
Born:      February 11, 1972
Height:      175cm
Weight:      73kg
Surfing Career:
Years active:      1990-
Stance: Regular      (natural) foot (left foot forward)
World Champion:      1992, 1994, 1995, 1996, 1997, 1998, 2005, 2006, 2008, 2010
World Championship      Tour wins: 48
by Buford Balony