In my youth my old mum used to tell me about the greats of Wimbledon tennis tournament winners.
Rod Laver was her special favourite. The seasons were based around England's outside events.
Here in the heaven of sports, we gladly followed our Australian heroes winning in the motherland.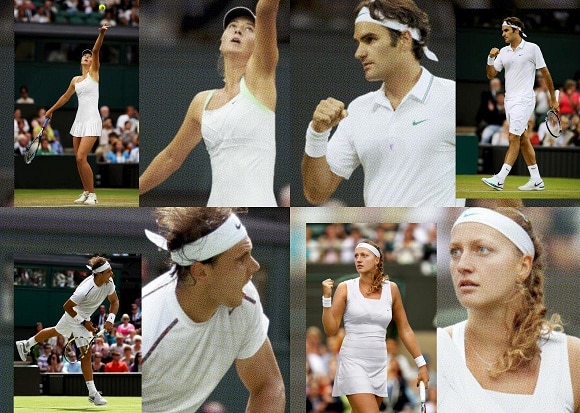 Always it started with the FA Cup, then the Derby, swan upping and boating and then Ascot .
Then the greatest tennis players in the world went to Wimbledon, then finally Goodwood .
They were only names to me, and I of course had never been to see them close to, or in the flesh so to speak.
But my mum said Australia had the very best tennis players in the world. She knew all their names and the years they had lifted the cup or vase.
The Grand National never got a mention…it didn't compare with  our Melbourne Cup, so she said. But all over world there were great sports events, but none compared with Wimbledon.
For two weeks we had to sit glued to the radio and discuss who was going to win?
Margaret Court was another of her favourites and even today, if some said King or Navratilova were the best, she would stand to defend her champion as the only woman to slaughter both of them together on the same court with one hand behind her back…Miss Court that is…not mother.
Lately we have been missing the greats in Tennis, although this year we have a possible ladies champion and a few younger players with good future prospects.
She would be delighted with our chances at the Olympics, especially being held in London.
You would have heard her cheering on the athletes if you lived in Wapping and Ongar, or Perth and Darwin .
We've won at Ascot, now its Wimbledon and the Olympics…and caviar for all at home.
by TOG