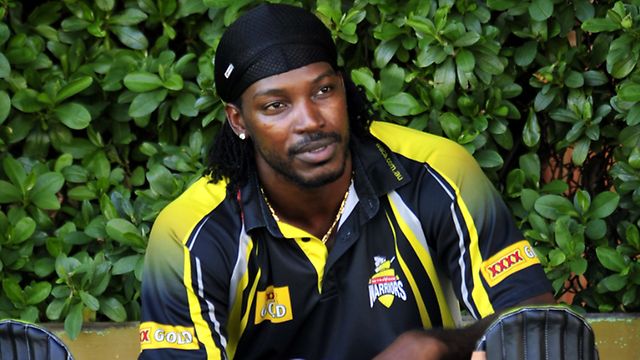 Chris Gayle says he was initially surprised at being overlooked for the 2011 edition of the IPL.
Due to international commitments, Gayle would have only been available for about two weeks of the April 8-May 22 tournament, making his reserve price tag of $400,000 an expensive package.
The day after being overlooked, Gayle took out his frustrations on NSW, clubbing 61 off 30 balls in WA's Twenty20 win last weekend.
The 31-year-old said he was initially baffled that none of the Indian franchises wanted his services, even to use as a marketing tool.
'Yeah I'm a bit surprised,' Gayle said after returning to Perth on Monday.
'But I think the franchise looks at it that they want their best player to be available for the full IPL.
'It's out of my hands.'
Warriors opener Shaun Marsh, who will remain with King's XI Punjab after being snapped up for $403,185, was astounded when he heard the news Gayle was overlooked.
'It came as a huge surprise to everybody, Marsh said.
'He's a world-class player in all formats of the game, especially in Twenty20.
Buford Balony says: He's not  the only one surprised, probably the best 20/20 player in the world. You never know with the Indians.