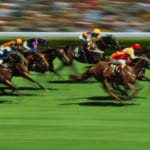 Claude Dupris wasn't much cop at tipping, so after…bloody ages of having a 'Tip-less' Horseof the Week section, we have drafted a new tipster.
His name is Billy Huggett.
His tip is MANAHARA on Saturday, 13 August 2011,Belmont WA.
It's Race 4 – IAN NORTON MEMORIAL HANDICAP 1400m.
Good luck…Billy informs me that Manahara will be placed…at least….doesn't fill your boots with confidence, does he?