The competition to be the best in surfing is crazy competitive – Anastasia Ashley is good, and will get even better.
Anastasia was born in San Clemente, California on February the 10th 1987.
She began surfing at the age of 5 right before moving to Hawaii. At the age of 6, she won a surf contest using a run-down board that she found in a trash can outside of her house, and by the age of 7 she was sponsored – so she stopped using her old surf-boards and had new ones.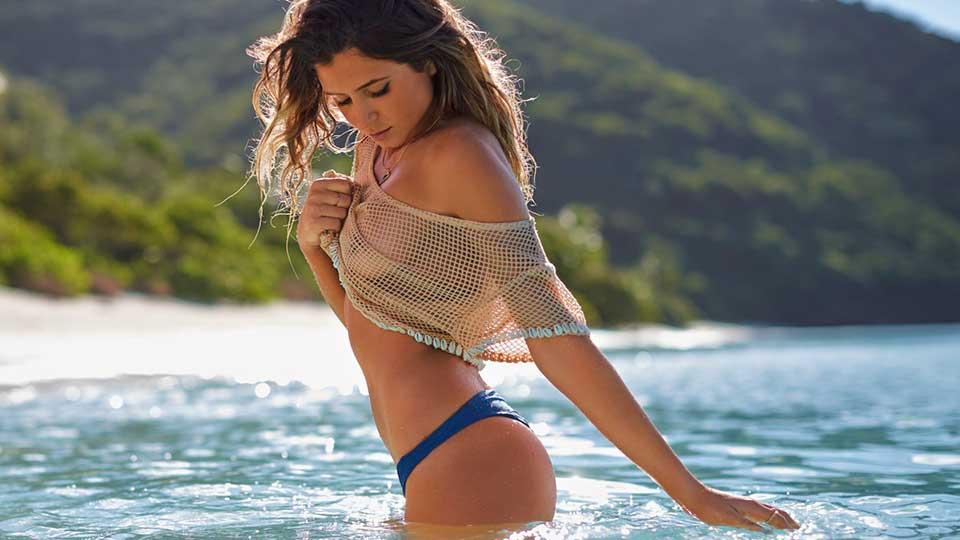 In 2003, Anastasia Ashley received the Triple Crown Rookie of the Year award, and when she reached 16 she won her first national title. She has also won titles including two National Scholastic Surfing Association championships and the Professional Surfing Tour of America championship – she also won the 2010 Pipeline Women's Pro in Hawaii.
She appeared in the Sports Illustrated Swimsuit Edition in 2014. As of September 8, 2014, Ashley is ranked 59th in the 2014 Women's Qualification Series.
Ashley appeared on Hell's Kitchen in the third episode of Season 14 where she taught the team challenge winners how to surf.
Regardless of the fact that she incredibly hot, Anastasia is a great sportswoman.
by Terence Johns