The Wallabies rallied around Quade Cooper after ungracious All Blacks coach Graham Henry took a parting shot at the besieged playmaker after Sunday night's Rugby World Cup semi-final win over Australia.
Kiwi-born Cooper's tumultuous campaign came to a forgettable conclusion end when he had another tough night in Australia's 20-6 loss at EdenPark.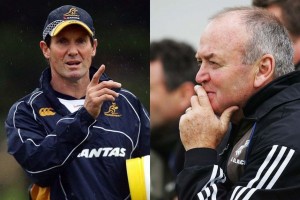 He started the game by kicking out on the full, was crash tackled into touch in the final play and made a series of blunders in between.
The 60,000 pro-All Blacks crowd took delight in Cooper's every blooper after the 23-year-old spent the entire tournament being a target of a smear campaign in the New Zealand media.
He's been offside with Kiwis ever since he escaped sanction for allegedly kneeing All Blacks captain Richie McCaw in the head during Australia's Tri Nations final win in Brisbane in August.
But Henry's spray about New Zealand's "Public Enemy No.1" at the post-match press conference brought a particularly bitter end to Cooper's six weeks in his native country.
"I think Quade has brought a wee bit of that on himself," Henry said.
"He's got a wee bit of mileage to make up and he probably made up a bit tonight.
"I think you have to earn that respect. He's lost a bit of respect with some of his actions in the previous Test matches. That's natural.
"But he tried very hard tonight, he kept his nose clean which was nice, and he's gained some respect.
"You have to earn respect; you can't just expect respect."
Wallabies coach Robbie Deans hit back at his long-time rival, saying Henry's spray was nothing less than a misdirected cheap shot.
"It's an easy thing to do, I guess, after the fact. He didn't mention it prior to it," Deans said.
"You've only got to look at all of Cooper's dialogue…he's very respectful.
"He's not the only bloke who has committed an offence, so to speak. None of it was against the laws of the game.
"It's just perception and it's easy that the public like someone to hate, I guess, especially someone they see as a potential threat."
While Cooper was also off form inAustralia's quarter-final win overSouth Africa, Deans was adamant his star playmaker's trials and tribulations hadn't affected the Wallabies' World Cup hopes.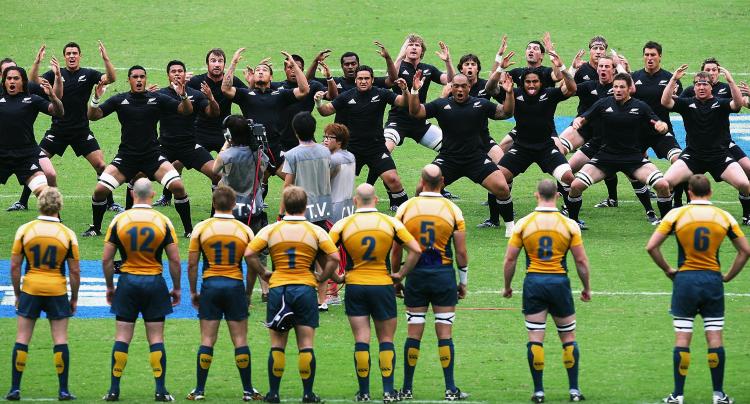 Former captain Rocky Elsom agreed, insisting they wouldn't trade Cooper for anyone.
"I know that the team really values having Quade around and, sure people want to get into him to unsettle him, but we wouldn't have anyone else," Elsom said.
"Whatever way it worked out, we were 100 per cent behind him and were happy he was our No.10."
Skipper James Horwill, who also leads Cooper at the Queensland Reds, said it was difficult to see his teammate suffer from relentless abuse over the past month and a half.
"You never like to see one person singled out in a team-orientated sport," and rugby's the ultimate team game," Horwill said.
"But it's just the way that people targeted him from an outside looking in.
"Quade's been an integral part of our side and hopefully he will continue to be an integral member of our side.
"He's a guy that's special talent in football; he's such a rare talent that you always want to see guys like that go well."
Horwill said it was shame the public, especially New Zealanders, don't see the charity work Cooper does behind the scenes.
"People say things about Quade but I've never seen a person that gets asked for their autograph more, spends more time with kids, with people around the community," he said.
"Anyone that asks him for anything, he pretty much says yes. A guy of his stature in the game and the status that he has with a lot of people, he could quite easily say no.
"He's the first one to say yes and he'll spend extra time with kids at all types of things, so that side of him you can't fault him in any way."
by Buford Balony