Coach Marc Lievremont has stirred more upheaval in his French Rugby World Cup squad, describing some players as "spoiled brats" after they ignored his orders and went out celebrating the narrow semi-final win over Wales.
France held on to edge a 14-man Welsh team 9-8 on Saturday night to reach their first World Cup final since 1999, when Lievremont was a player in the squad.
"I went to bed in a bad mood because I'd asked the players not to go out, and I found out a few of them had gone out," Lievremont said.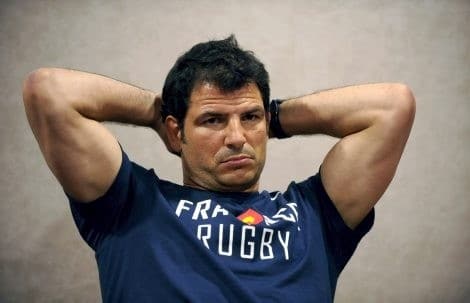 He called a meeting on Sunday morning to reproach the players for their night out, telling them in harsh terms that they had let him down.
"I told them what I thought of them," he said.
"That they're a bunch of undisciplined, spoiled brats, disobedient, sometimes selfish, always complaining, always whining, and they've been frustrating me for four years.
"It seems to be our way of functioning … I also told them I have a lot of affection for them, but it's a shame they don't know how to look after themselves."
Lievremont has good reason to warn his players against getting carried away.
He recalls that the '99 team spent most of the week celebrating their inspired 43-31 comeback semi-final win overNew Zealand and never prepared properly for the final, which they lost heavily toAustralia.
"We're not world champions, we're in the final, that's all. I experienced this in 1999 … why does my attitude surprise you? I'm surprised it surprises you," he said.
"Because in '99 we spent four days celebrating our semi-final win. We didn't prepare properly and I don't want us to relive the same thing."
Lievremont had harsh words toward his players already at this World Cup.
He berated them for their lacklustre attitude in the opening pool win againstJapan, and after the defeat to Tonga in the final pool match.
Lievremont continues to have tense relations with some of the French press, saying the players laughed at some of the headlines that have been written about the team.
But he appeared irritated when asked aboutFrance's level of performance against Wales, whenFrance played for more than 60 minutes with an extra man but failed to score a try.
"I watched it again fairly early this morning, and I really enjoyed it," Lievremont said with a wry smile when asked if he watched a video replay of the semi-final.
by Buford Balony