Australian paceman Shaun Tait has announced his retirement from one-day cricket.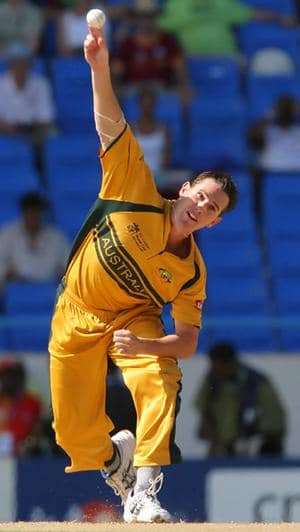 The 28-year-old South Australian will focus on the shortest version of the game – Twenty20 – after Australia were ousted from the ICC World Cup at the quarter-final stage by co-hosts India.
'This is not a decision I have taken lightly but I believe it is one that will help me to prolong my cricketing career through the many Twenty20 avenues available,' Tait said.
'In reality, playing all year round for Australia and South Australia is not allowing my body to stand up as I would like and I do not want to be forced into retirement through career-ending injuries.'
'Twenty20 cricket allows me to manage my body to a level where I feel I can continue to contribute to the game for some time yet. My goal was to hopefully help Australia retain the ICC Cricket World Cup. However, with our involvement now finished I feel it is the perfect time to move on in a new direction.'
Tait highlighted Australia's defence of the World Cup trophy in 2007 in the Caribbean as his career highlight in the national team.
Domestic cricket legend and South Australian Cricket Association director Jamie Cox said he supported Tait's decision, and looked forward to the right-armer donning the Redbacks kit for their 20-over clashes.
'Shaun has been a great player since he made his first class debut for South Australia in 2002-03, and has since gone on to bowl some of the fastest deliveries ever seen on Adelaide Oval,' Cox said.
'We support his decision to retire, and it is good to know we will still have him around for our Twenty20 campaigns, particularly in this year#8217;s Champions League Twenty20 tournament.'
Tait played 35 ODIs in the green and gold, collecting 62 wickets including best figures of 4-39.