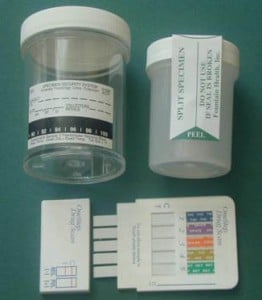 Drug testing in the NRL has been compared to Olympic standards with every player in the game a target to be blood tested for human growth hormone (HGH), erythropoietin (EPO) and illicit or performance-enhancing drugs.
In a timely wake-up call to every player before the Christmas silly season, The testers from the Australian Sports Anti-Doping Authority (ASADA) have begun arriving unannounced at NRL clubs, including Penrith and Newcastle, to collect blood from players.
Early this year, the NRL stated its support of blood testing by ASADA, but this is the first hard evidence that independent testing is now in full swing.
While there's no suggestion any players were specifically targeted, ASADA took the blood of 10 Penrith players over two days during the past fortnight.
However, ASADA has the power to target-test should it believe any players are using banned substances.
Across the league, every club is preparing to be tested with some players against the process.
"I don't know any person in their workplace that would look forward to having a needle stuck in their arm," one leading NRL player revealed.
The process allows players to be tested for a range of performance-enhancing drugs, including HGH and EPO and CERA (continuous erythropoietin receptor activator).
This is the highest level of drug testing ever used by the NRL and brings rugby league in line with leading sports around the world.
Widely-respected Penrith chief executive Michael Leary applauded the NRL's bid to ensure a clean code. "My response to it is that it's encouraging," Leary said.
"I've been in the game a while now and I've never seen testing as advanced as this, we've had them here twice and about 10 of our players were tested.
"It's gone up a level now. This is virtually akin to Olympic standards now with their testing.
"It's a clear message to every player that if you're going to have a little break over Christmas and be involved in any wrongdoing it will come back to ruin your career."
NRL chief executive David Gallop said the extra testing by ASADA on top of the NRL's own independent testing only reaffirmed the code's fight against drugs.
"It's a reminder to all players that testing can be unpredictable at times, but I know that the players strongly support rugby league maintaining a strong stance against drugs of any kind and in particular performance enhancing substances," Gallop said.
Buford Balony says: Well, what does this say about the AFL's 3 strikes? We know which code is more serious.