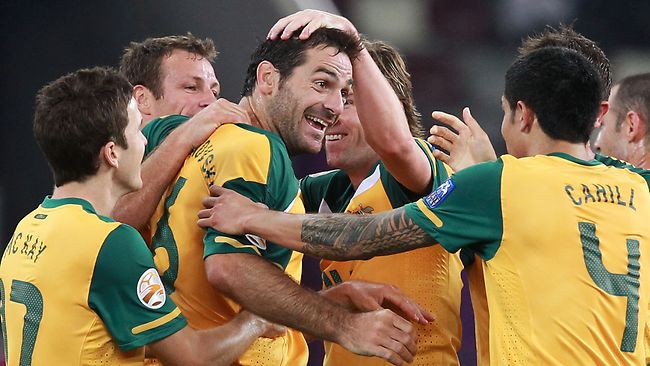 Sasa Ognenovski is chasing a "dream" transfer from K-League club Seongnam Ilhwa Chunma to Germany, with an unnamed Bundesliga club reportedly showing interest in signing the Australia defender.
Ognenovski is under contract with the AFC Asian Champions League champions for two more years, but he hopes to receive an offer from Germany when the transfer window opens in June.
Ognenovski, who has won nine caps for Australia, and who starred for the Socceroos in their recent 2-1 victory against Germany, has "always dreamed of playing in the Bundesliga".
"Even when I was a kid the shirt I loved the most was my Bayern Munich replica, and that desire to join a Bundesliga club has been with me most of my life,"  Ognenovski said in an interview with The World Game.
"I'm not sure whether it will happen.
"I have a pretty well-connected agent (London-based Paul Martin, who also manages Everton and Socceroos star Tim Cahill) looking into things for me, and there has been a little bit of interest here and there.
 "I'll know more probably in the northern summer and I certainly believe it's a possibility."
Ognenovski, who has risen from Victorian state league obscurity in 2005 to Asian Champions League winner and Socceroos stardom, hence is chasing "dream results on two fronts after recently telling foxsports.com.au that Australia's victory against Germany was "a dream come true".
"I've waited a long time to represent my country, and the feeling is just sensational to be playing in this stadium against Germany and to beat them on their own ground," Ognenovski said in a post-match Q&A session after the Socceroos won in Monchengladbach.
"Six or seven years ago, I would never have dreamed of it; I was playing in the Victorian league and working full-time, playing part-time. From that to beating Germany here tonight, you just can't describe the feeling."
The Australian is confident that Seongnam won't block his projected transfer to Germany.
"The club knows how I feel and I think they will be accommodating down the track," he told The World Game.
"I could certainly stay on in Korea and remain professional and give everything to the club, but I still believe even at my age I have some improvement left in me and I want to test myself at a different level and in a different environment.
"My body is holding up well. I've played 100 games-odd in the last two years, only missing a couple through injury, and I feel equipped to handle any demand placed on me."
by Buford Balony