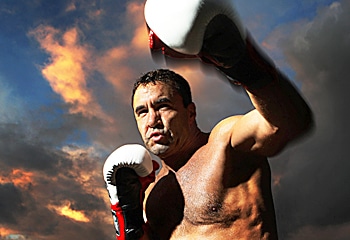 Jeff Fenech, TRIPLE world boxing has tried to floor the one man that has been a friend and comrade to him.
It's a blow that is way below the belt and proves that Fenech is nasty on both sides of the ring.

The man on the receiving end is his life-long friend and mentor, champion trainer Johnny Lewis.
Not for the first time, Australia's most decorated boxing combination has split – probably for good.
It comes in the wake of Lewis's recently released biography with colleague Paul Kent, which Fenech says paints him as the bad guy and Lewis as a saint.
"It's time I told the real story because some of the things he's said about me in the book are hurtful," Fenech said. "I've got legal people looking at it now to see if I can sue him for defamation."
In a series of startling allegations, Fenech is now blaming Lewis and his doctor for his eighth-round knockout loss to Azumah Nelson at Princes Park Melbourne back in 1992 in front of 44,000 fans.
"Johnny wrote in the book that I was out chasing women before the fight," Fenech said. "No doubt about it – I rooted girls, let's not make excuses there.
"Well, I can reveal most of the team was doing the same thing all week leading up to the fight. And I've got witnesses.
"The book makes out as though it was my fault I lost in Melbourne."
Fenech is still angry over painkilling injections used to treat an injured hand, claiming the doctor got the dosage wrong before the Nelson bout.
We contacted the doctor who declined to comment.
In the book, Lewis says he knew something was wrong with Fenech when he stepped into the ring and didn't do the sign of the cross like he had done before every previous fight.
"I'll tell you the true story for the first time," Fenech said. "I'm not making excuses but there were a few reasons why I lost and Johnny knows them. I could hardly walk when I left the dressing room for the fight."
Fenech recently met with Lewis and Kent in a Leichhardt coffee shop to try to thrash out their differences over the book.
"I was interviewed before they wrote it but I just said nice things about Johnny because I wanted it to be a tribute to his career," Fenech said. "I didn't tell Paul Kent any of the bad stuff.
"But then I pick up the book and it's a betrayal. It's made out as if Johnny's
some great guy and I'm an arsehole. I notice none of the stuff is mentioned like when I got a sponsorship for $150,000 from Durant Food Services.
"I bought Johnny a new car for $38,000, I spent $30,000 on furniture for his new house.
"I paid him 25 per cent of everything I earnt. I paid him $450,000 for one fight.
"There's no one else in the world that does that. The going rate is 10 per cent, I didn't know that – I paid 25 per cent."
Fenech and Lewis once had a relationship as close as any father and son.
In 1985, after he was named Australian sportsman of the year, Fenech said in his acceptance speech: "I owe everything to Johnny, without him I'd probably be in jail now. He changed my life. In fact, he built me a life. Every success I've had in boxing and life belongs to him."
How times have changed. Even before the drama over the book, they rarely spoke. Lewis is godfather to Fenech's son, Beau, but they never have contact.
"He doesn't even ring him," Fenech said, "never given him a gift in his life. Never given him a Paddle Pop.
"When I got glassed a few years ago, he never rang up and asked if I was OK.
"If someone put a nail in his tyre I'd be over there to help him. But not Johnny.
"He bought three houses out of the money he made from me.
"But after I got knocked out in my last fight against Calvin Grove, I sat in my room crying for four months and didn't hear from him once.
"When I went through the book it really hurt me. I can't just sit back and let him say stuff about me that's totally untrue.
"Why didn't he tell the truth about the Nelson fight? I just want to set the record straight and say there's a lot more to Johnny Lewis that hasn't made the book.
"I've done a lot of things wrong but I have never been disloyal to my mates.
"He's the bitter one. He took 25 per cent of my earnings. I made him millions. He wouldn't have anything if it wasn't for me. He'd still be a signwriter. He knows that. But you wouldn't think so from his book.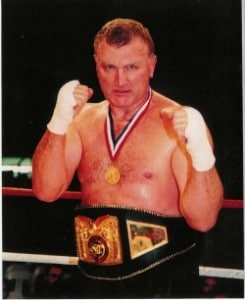 "He had nobody at the gym. They all started coming when I became a champion. Joe Bugner, Virgil Hill, Jeff Harding, Kostya Tszyu."
Fenech insists he has credible witnesses to back up any of the claims he's making today about Lewis.
"This is no vendetta against him," Fenech said, "it's about setting the record straight.
"I treated Johnny better than I treated my own family. I spoilt him like no one else and now I hate myself for it.
"I beat everybody because I was the best, not because of Johnny Lewis, even though he takes the credit now.
"It was my own ability.
"He's not going to teach me how to punch. He told me when to jab and when to hook but never showed me how to do it.
"He was a good motivator and you'd die for him … but not anymore I wouldn't."