Roberto Mancini says Mario Balotelli can't be trusted when he leaves the training pitch and he has done nothing to prove his boss wrong.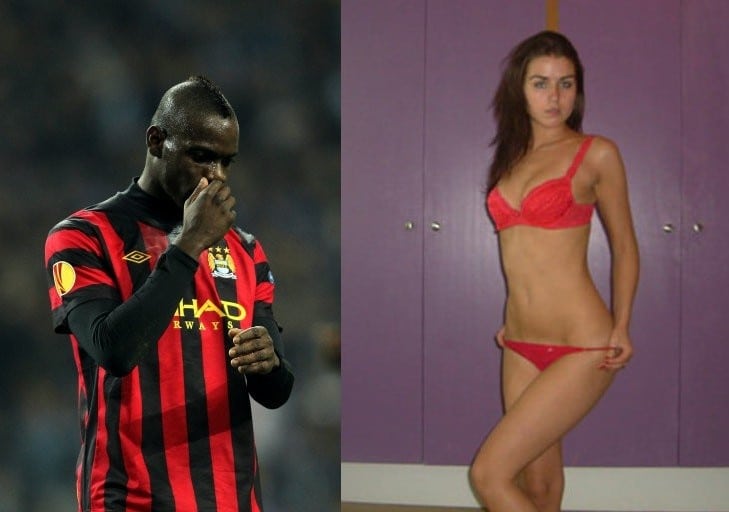 The Manchester City striker has been caught having a "brief involvement" with a woman – a.k.a. prostitute – who previously hit headlines for her involvement with Wayne Rooney, while his wife was pregnant.
It's amazing when you think about it. This soccer star can…probably…sleep with anyone he wants to, within reason. And he picks a whore that the 'in-bred pig looking mother fucker' has fucked…AND he had to pay for it !
The relationship came at a time when women were 'targeting' Balotelli to sell their stories, and Jennifer Thompson, the call girl involved, has since been pursued by the tabloids.
"Mario is a young and impulsive football player and as such he is an easy target for tabloids looking for stories and people seeking to benefit from being associated with him," his agent Mino Raiola said in a statement.
"Lately I feel that the chase has become more purposeful and women, in particular, are targeting Mario looking to make money from him directly or by selling stories to newspapers that relate to situations which they have intentionally pursued.
"It now seems that one of these women has succeeded and the newspapers have their story.
"In this regard, we therefore wish to confirm that Mario has had a brief involvement with Miss Jennifer Thompson, a well-known figure amongst tabloid readers in England.
"Mario prefers to admit what has happened, has refused any means on offer to try to keep the matter silent and will deal with any consequences his actions bring in the way of public attention.
"However, he prefers to deal with his personal life in private and had told those close to him about this situation prior to any suggestion of this matter becoming public."
Miss Thompson, who was linked with Rooney before the 2010 FIFA World Cup while working as an escort, is negotiating the sale of her story.
Raiola added: "Balotelli is becoming aware of the modern practices operated by some newspapers". He said the 21-year-old, who has polarised opinion since arriving in England to play in the Barclays Premier League, was now determined to avoid "certain types of people".
Buford Balony says: Who would put their cock anywhere near where Shrek…I mean Wayne Rooney has blown his fat.