It was a lovely competition between Australia and Pakistan with the most brilliant display by both teams. Played with great sportsmanship and leadership.
We have been preparing for the test matches with special attention to fitness and cullinary expertise. As you know India now has very strong soccer teams, and the league games are showing that soon we will be able to play in the World Cup.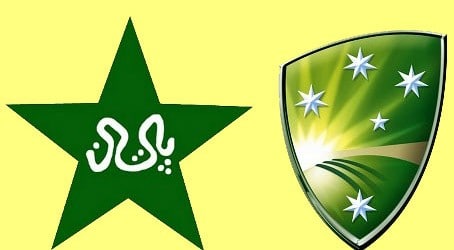 The soccer coaches are showing the Indian cricketers how to be extremely fitness. No more chow bellies and pin sized legs. The Italian soccer coaches are over- seeing our diets. Cha is forbidden only water with cress is allowed. Curries are reduced to only three per day. Already the air is much cleaner on the pitches as gas explosions from the rear have been almost eliminated , Our batsmen can now turn their backs on the wicket keepers without receiving Aussie exclamations of 'has a rat crawled up and died '. This is a way of distracting our greatest batters, but now we can burp in peace. Unlike past tourists who have fainted at the crease or seen wicket keepers carried off on stretchers to be given oxygen (it can be very hot in India and not just the curries).
Our bowlers have had coaching from the Somoan rugby teams who are used to the rough and tumble of Aussie rules. Now their legs are like tree trunks, but umpires might refuse to let them keep the pads while bowling . The team have had lessons in Aussie slang words, so as not to be confused when name calling takes place . Bing bang bung is a song used by yanks but seldom used by Indians. Although our team has some very good dancers. This helps them to catch the ball near the boundaries as they do the conga.
All the preparations are nearly completed and the expectations of a wish wash is certain. The bookies are making us the favourites and we love to win money from our friends in the south near the Antarctic. We think you could win if we have snow in Mombai but the last time happened was when you won in 1855 by 2 runs. The team wishes you every happiness and that you all get the runs.
See you soon in the conveniences of the welcoming cities in India.
by Rahndi Ghit