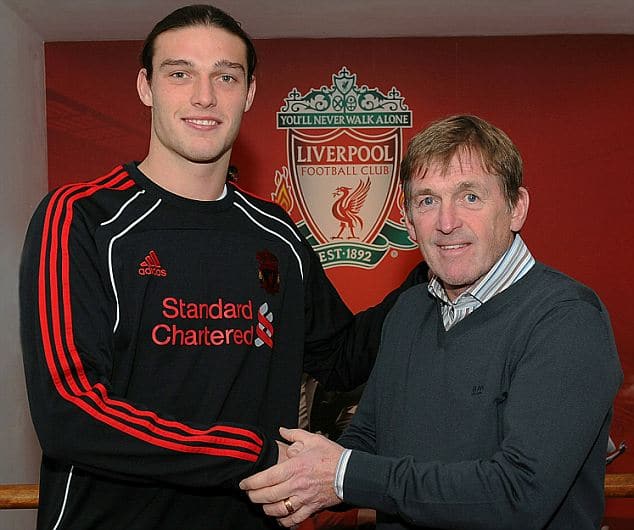 New Liverpool striker Andy Carroll has insisted he will cope with the pressure of his record-breaking transfer to Anfield.
The 22-year-old England striker moved to Anfield from Barclays Premier League rivals Newcastle United for $56.17 million, the highest transfer fee for a British player.
Carroll was also given the No 9 shirt of Fernando Torres, the man he replaced following the Spain forward's $80.24 million transfer to English champions Chelsea.
But having been a striker with hometown club Newcastle where forwards such as Alan Shearer have always been accorded special status by the north-east club's fans, the 190.5cm Carroll is looking forward to life at Liverpool.
Currently sidelined with a thigh injury, he also believes the off-field controversies he endured at Newcastle, including being fined for common assault, will also stand him in good stead on Merseyside.
"I feel I am ready," he said.
"I have made the move now and I feel like I have settled down and know what I need to do and concentrate on my football.
"It feels really like home now. I know it's only been three days but the welcome I've had from everyone, where I'm staying and at the training ground has just been great.
"Obviously Torres was a great player but I need to concentrate on my own game and play the football I know I can.
"It was a lot of money but I need to do what I have to do to prove the money was worth it.
"The club is going places, they are pushing on in Europe and I'm looking forward to getting back fit and playing."
Liverpool manager Kenny Dalglish had no doubts Carroll's arrival represented money well spent.
"I'd like to reassure Andy we are more upbeat about Andy coming than I think yourselves (the media) are because every question seems to have negativity in it,' Dalglish said.
"We know he is a young boy and the price might be a bit more than what some people think it should be but then every single person in here has to justify their wages and their costs."
by Buford Balony