One day after being cleared of impropriety by the Parramatta board, Eels chief executive Paul Osbourne has announced he will relinquish his post at the end of the year because of his fractured relationship with the club's major sponsor, Pirtek.
Osborne was subject to a month-long inquiry over claims of financial irregularities and harassment of staff. But he was exonerated on a number of fronts following an investigation by Eels deputy chairman Sid Kelly, director Mario Libertini and club solicitor Bryan Belling.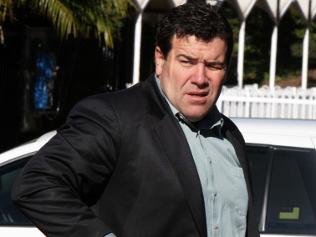 The matter was sparked last month by the resignation of Glenn Duncan, a former director and head of the club's major sponsor, Pirtek, who criticised the board for failing to take any action against the embattled chief executive after the damaging claims had emerged.
"I'd like to thank the club's board for the fair hearing it gave me in relation to the issues over the past month," Osborne said in a statement issued by the club.
"Whilst I remain pleased to have been cleared by the board's inquiry, I believe the time is right for me to move on.
"Obviously a working relationship between myself and the club's major naming rights sponsor Pirtek is no longer tenable, and this is a major factor in my decision.
"I spoke with Sid Kelly today and informed him of my decision. I'm grateful that the board have agreed to my request to end my time with the club.
"I'd like to thank Roy Spagnolo and the board for all their support and I'll continue to do my best until I leave at the end of the year."
Osborne will remain in the role until Christmas. He will be replaced by Parramatta Leagues Club boss Bob Bentley, who could be assisted in the role by former Eels five-eighth Michael Buettner.
Duncan, whose company Pirtek is the major sponsor of the club until the end of 2013 with a three-year option after that, said Osborne's departure would be a win for the club.
"If that resignation's forthcoming, I am glad for the club," Duncan said.
"I am glad for the fans that my actions have obviously made the board look into the indiscretions that have been well publicised over the last few weeks."
Osborne was also investigated following a complaint made by a female employee that he had abused her for gossiping about a relationship he was allegedly having with another female colleague. The board upheld the complaint but deemed there was insufficient grounds to take further action.
by Terence Johns