Melbourne had their Hearts ripped out by a controversial injury-time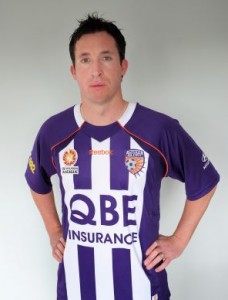 penalty that gave Perth Glory a 2-2 draw at AAMI Park on Sunday night.
The Heart were leading 2-1 until three minutes into stoppage time when the dodgiest of penalties was given. Glory's Michael Baird looked like he'd been hit by the Tokyo express when he hit the deck after substitute Kliment Taseski supposedly tripped him up.
The fact is…Baird was never touched.
But Robbie Fowler stepped up to score his 1st goal of the season and secured a point for Glory, who had most of the possession in the 2nd half.
A penalty to Gerald Sibon gave Heart the lead after just five minutes when his striking partner Alex Terra was manhandled in the box by Glory's Naum Sekulovski.
Glory hit back to equalise after a terrible defensive error on 20 minutes.
Heart goalkeeper Clint Bolton failed to come for a Fowler cross, the ball skidded off defender Brendan Hamill's head and wacked into the chest of his teammate Michael Marrone and into the net.
But Heart continued to pushpass the ball well and were rewarded for their efforts when midfielder Nick Kalmar was scored a goal in the 37th minute.
Kalmar's low, right-foot shot on the turn gave Heart a well-deserved lead to the cheers of the 6000-strong crowd.
Perth came out in far better touch in the second half but was denied by two brilliant Bolton saves.
First the Heart keeper dived low to his left to stop a goalbound Fowler thunderbolt in the 71st minute, then Bolton dived at the feet of Sekulovski to deny him eight minutes later.
There was nothing he could do when Robbie Fowler coolly scored from the spot.
Perth are still top of the ladder, with Heart still bottom with two draws from four matches.
Buford Balony says: Glory deserved to draw this game, but by a dodgy penalty? It's about time new technology was brought into football after the crap refereeing at the World Cup & start of the A league & EPL seasons. If other sports can do it surely the biggest sport in the world can. I don't want to hear the bullshit about how it can't be implemented at lower levels of the game. FIFA just do it, and make it snappy. Do you Agree?