Indigenous All Stars coach Laurie Daley is backing Greg Inglis to fire South Sydney to their first NRL finals appearance in five years.
Daley has seen Inglis at close quarters this week on the Gold Coast as he prepares his side for Saturday's clash with the NRL All Stars at Skilled Park.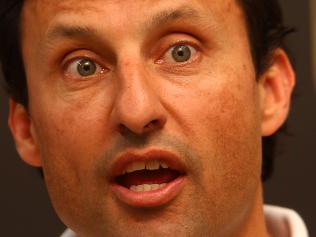 And the former New South Wales skipper believes the 25-year-old is in prime condition to lead the Rabbitohs to only their second top-eight spot in more than 20 years.
Inglis will make his first appearance in the show-piece fixture, now in its third year, having missed the previous two editions due to injury.
The Queensland and Australia superstar will also head into the new NRL campaign pain-free for the first time in five years and Daley warns rival clubs to be prepared for a huge season from the Rabbitohs under new coach Michael Maguire.
"Gorden Tallis told me that he'd never seen GI look in better shape than he does now," Daley said.
"He played in the Four Nations for Australia and has come straight back into training and you can really see the difference, he looks great."
Inglis struggled to find his form in the first half of last season and endured a nightmare against Jamal Idris in Souths' round-two defeat by Canterbury-Bankstown.
Idris, who will line up alongside Inglis at Skilled Park on Saturday, ran all over the former Melbourne Storm star, but the centre was back to his best in the latter half of the season as Souths made a late push for the finals.
Daley believes, with Inglis fully fit and firing, Souths have the potential to cause a lot of damage.
"We saw last season when Inglis was at his best how dangerous they could be," he said.
"They beat the Dragons and towelled up Parramatta by 50-odd points.
"Everyone knows how much talent Greg has and you'd have to say Souths have a great chance of making the finals if he stays fully fit and available."
Daley also has high hopes for Chris Sandow, who will make his representative debut alongside his former Rabbitohs teammates Inglis and Nathan Merritt on Saturday.
Sandow linked up with Parramatta this year and Daley has no doubt he can carry his good form to the Eels.
"Chris is great to have around the place," Daley said.
"He's a lot of fun and keeps the place buzzing. Steve Kearney at Parramatta has been really pleased with how he's gone in pre-season.
"He's been impressed with his professionalism and also his fitness and how he's worked in training.
"Chrissy is blessed with so much talent and I see no reason why Parramatta cannot go well with him as their halfback."
Buford Balony says: Hahahaha, Souths and Inglis are no chance of doing anything again because if you look at the history of Laurie Daley's thoughts or selections they are pathetic. When he was a selector at NSW look at some of the people he put in the team or wanted in the team. Even when commentating he has no idea and I still can't understand why he's still on TV. Like the old saying says, "He may have been a great player, but that doesn't mean he can coach".