Krystal Forscutt came onto Ozzienews, and we're so useless, we didn't even know who she was…but we do now.
Every (and I mean every) photgraph of her that we've seen is absolutely stunning.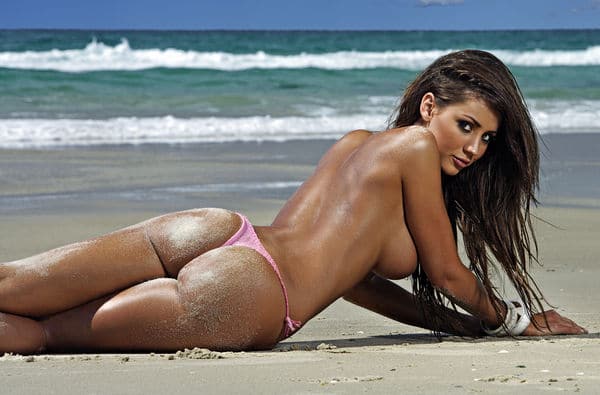 Krystal has modelled for men's magazines, but came to be a household name when she appeared as a contestant on Big Brother in 2006. Since then, she's also appeared on another reality show called It Takes Two.
She has been running a gym called Newlife Health Club in Caringbah, NSW. Krystal is a qualified personal trainer and manager of the gym.
You know, I hate gyms, but she makes me want to pay a ludicrous amount to join one.
Well, she's still hot, and You're sure to see some more snaps of her at some point on our She' hot section.
Once again…enjoy.