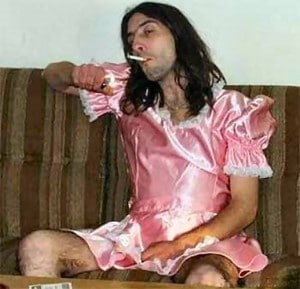 A married dad of two, Richard Bryant, 57, has become the first male county secretary of the Women's Institute in Gloucester, England.
He wasn't really chosen on his skill as a secretary, but because the women of the club thought he had nice legs and would look nice in a dress.
Mr Bryant complied, and is now a cross dresser. He said he'd never done it before but feels so much more comfortable in womens clothing…although he didn't want his wife to know that…DOH! too late now, Rich.
by Vanda's Voice