Have you ever been wake-boarding, have an accident and your fingers fall off?
It turns out fish like to eat them.
A fisherman in the US state of Idaho recovered a bizarre find when he reeled in a trout from Priest Lake.
The fingers within were identified as belonging to Washington wake-boarder Haans Galassi after a simple fingerprint test.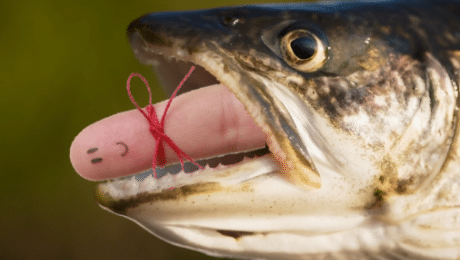 Mr Galassi lost four fingers during a wake-boarding accident at the lake two months prior to the trout being caught.
There's a joke (and I'm sure you can guess it) to be made about Haans missing his fingers, but we're not going there.