Mark Zuckerberg and Sean Parker had a huge public bust-up outside a Hollywood nightclub over Facebook's role in new music venture Spotify.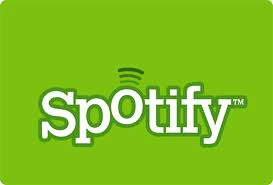 Billionaire Facebook creator Zuckerberg and Napster co-founder Parker, who has launched music streaming service Spotify, got into a boozy fight over the new venture at West Hollywood club The Beverly earlier this month, sources said.
The pair, whose complicated relationship was highlighted in The Social Network, reportedly got into an alcohol-fuelled argument over Facebook's partnership deal with Spotify.
"Sean and Mark had done the big Spotify launch and headed to The Beverly to party," a source said. "They spent a lot of money on alcohol, and as the night went on, they got into an intense discussion, which turned into a loud argument as they left."
The source added, "Sean argued that all Spotify users should not be forced to sign up for a Facebook account, but Mark wouldn't budge. It was a full-on screaming match outside the club but stopped short at coming to blows. They then stormed off in different directions."
The partnership has boosted Spotify subscribers but irked some who do not want their music choices broadcast on Facebook.
"Sean gets very intense and can be loud," another source said. "These guys have been through a lot together. They have passionate discussions and strong opinions. Their partnership has given Spotify a lot of subscribers."