A kinky couple taking part in a woodland sex game inadvertently sparked a distress call to the police after passers-by thought they were witnessing a crime.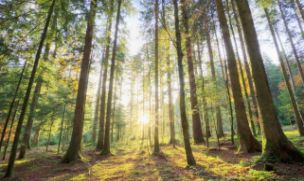 Worried shoppers picking up their groceries at their local Morrisons saw the naked woman tied to a tree – and dialled 999 thinking she was in trouble.
Ten squad cars raced to the scene in Wokingham, Berkshire, but the pair ran away before officers arrived, after realising they had attracted an audience.
A police spokesman said: 'Thames Valley Police received a call at 10.51am after a member of the public raised concerns over the welfare of a woman they had had seen in the woodland'.
'Despite a search of the woodland and the surrounding area the two people could not be found. At this stage there is no evidence that a crime has been committed so there will be no further police action.'