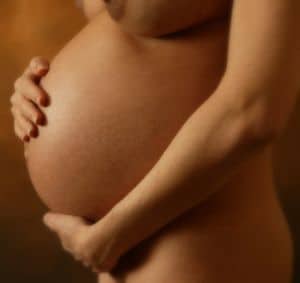 A woman was jailed after battering two sisters in a pub brawl…and she was eight and a half months pregnant.
Emma Dawkins, 29, started the fight in Middlesbrough, north England, last May after demanding money from her two victims.
Correct me if I'm wrong, but going out robbing innocent people isn't in the anti-natal booklets that are given out when you're pregnant.
When they refused her demand, she laid into them and robbed them of £35 and a digital camera.
Teeside Crown Court heard Dawkins had 64 previous convictions.
Dawkins obviously will not change once her child is born. And what chance in life does her offspring have?
That's right…none.
The civilised world needs to start giving out tougher sentences so people like Dawkins will think twice about causing harm to others. Actually, it'll make the whole of society think twice.
Governments have got to stop pampering to these fuckers.
This bitch shouldn't even be on the streets. I mean, 64 previous convictions! And what sentence has she been given? She was handed a jail term of 2 years and 9 months. If she's good whilst in prison her sentence will be halved…just like that other dick-head, George Michael…what a pointless exercise it was putting Michael in prison and giving him a fine.
Utterly, utterly pointless.
Oh well, at least Dawkins admitted the charges of robbery and attempted robbery. There you go…that's 6 months off her sentence already.
by Sel Hurst