When two oil tycoons get into a bragging war at the bar, everyone is quids in.
A Russian and his business rival from Azerbaijan managed to spend £131,000 between them as they tried to out-do each other.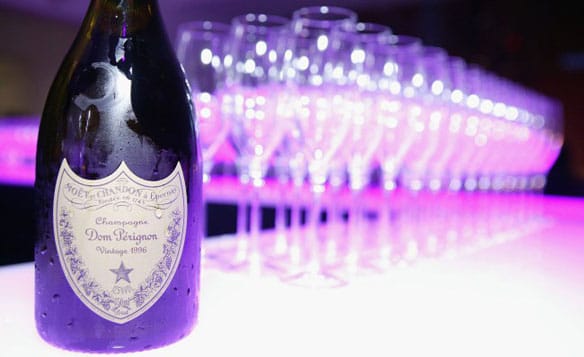 In the space of two-and-a-half hours, they rattled through the most expensive drinks in a London nightspot with neither knowing who had spent the most until last orders were called at 2.40am.
The 'winner' celebrated his tab of £66,778.91p – which beat his rival by £2,500 – by waving his receipt in the air and jumping up and down.
The pair paid out more than £8,000 each on tips alone.
Onlooker Kate Moss, 24, an events manager from south London, said she believed the men, both in their mid-30s, were originally trying to impress a group of women in the bar's VIP section. She said: 'It started off as friendly banter but soon turned into a full-on champagne war.'
She added: 'The other guy was very gracious. He just smiled and congratulated him.'
A spokesman for the Kitsch bar in Mayfair said: 'The two gentlemen do know each other – but I wouldn't say they are the best of friends.'
Between them, they bought 84 bottles of Dom Pérignon Champagne – worth £325 each, 55 bottles of Cristal Champagne, 13 bottles of Krug, two magnums of Belvedere vodka and 14 bottles of water, plus various cocktails.
'Most of the drinks came with sparklers. There were so many it was like daytime,' added the spokesman.
Sparklers!  We wouldn't spend that much on a full on firework display.