A New Zealand man was attacked and killed by a great white shark yesterday in a rare fatal shark incident in the country, prompting police to open fire.
Police said they fired shots at the shark after a man was fatally bitten at Muriwai beach located around 40 kilometers northwest of Auckland, one of many beaches dotted along the North Island's west coast that are known for their wild surf.
Rescue crews were quoted by local media as saying the shark was a "white pointer", commonly known as a great white, measuring roughly 4 meters long.  Witnesses said a rescue helicopter also fired shots at the shark.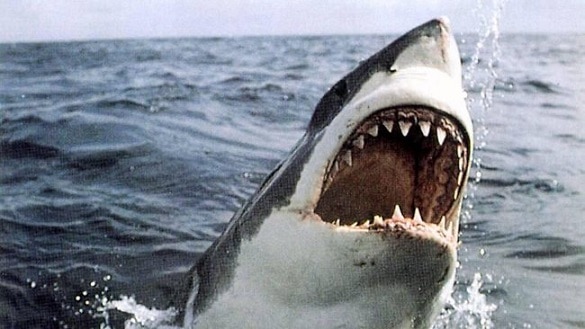 "We saw the shark fin, and the next minute, boom, the attack came.  There was blood everywhere on the water," eye witness Pio Mosie was quoted by a local news website as saying.
"They fired six or seven shots to the shark, three from the police helicopter and a few shots from the lifeguard.  I don't know if they killed the shark or not," he added.
The head of the local volunteer lifeguard service was quoted as saying they had confirmed that "one or two" sharks were spotted, but none had been seen since the man's body was removed from the water.
Shark attacks are rare in New Zealand, where water sports and beach holidays are a rite of summer.  More than 60 shark species are known to swim in the country's waters.
Fourteen fatal attacks have been reported since records began around 1837, according to the country's Department of Conservation, which added that non-fatal shark attacks average roughly two each year.
The last attack linked with a death was in 2009, when a kayaker was mauled by a great white in the nearby Coromandel Peninsula, although whether the victim drowned before the attack has been disputed.
According to the International Shark Attack File, 11 shark fatalities were reported last year, including three in Australia and South Africa, nearly tripling the average annual number of fatalities for 2001 to 2010.