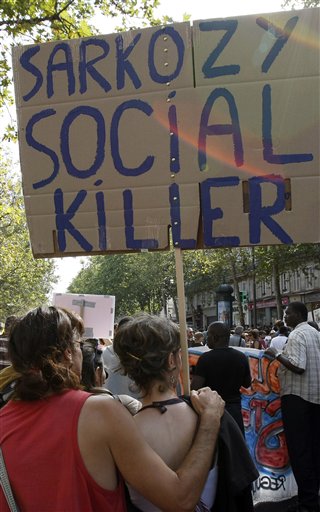 Thousands of people have protested in cities across France against a government law and order crackdown that has targeted Romanian gypsies.
In Paris, leaders of leftist opposition parties marched on Saturday alongside Roma migrants whose camp had been bulldozed by the authorities.
Police said the demonstration gathered 12,000 people, the organisers put the figure at 50,000.
Thousands more marched in Marseille, Bordeaux, Toulouse and other cities in rallies joined by human rights groups and trade unions.
Earlier, a group of celebrities from the arts world, including actress-singer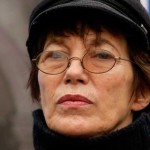 Jane Birkin, staged a protest in support of migrants outside the ministry of immigration.
However, Frances Interior Minister dismissed the protestes, insisting the turnout was a disappointment for the organisers.
"Even though they were organised by 60 associations, collectives, unions and political parties, todays so-called defence of human rights demonstrations only managed to bring out, in total, across the whole of the territory, a few tens of thousands of people", he said.
"It is without any doubt, a disappointment for the organisers", he added.
Police estimates suggested more than 30,000 had demonstrated across France, while organisers of the rallies put the total at 100,000.
The hardline national security secretary of President Nicolas Sarkozy's ruling UMP Party, Eric Ciotti, had already slammed the demonstrations as "guilty complicity with those who flout the laws of the republic".
Sarkozy's government embarked on a major law and order clampdown in July, which included the highly publicised and much criticised expulsion of nearly 1000 Romanians and Bulgarians back to their own respective countries.
In the south-west city of Bordeaux, more than 1000 people took part in a 2 hour march calling for an end to xenophobic policies.