Iraqi immigrant Faleh Hassan Almaleki was sentenced to 34 years in an Arizona prison for running over and killing his 20 year old daughter, Noor Almaleki, because she had become too Westernized.
Almaleki had crashed his jeep into Noor and her boyfriend's mother in a parking lot of a state Department of Economic Security office in Peoria, a Phoenix suburb. The mother survived, but Noor went into a coma for two weeks and then died from her injuries.
After killing his daughter, Almaleki himself boasted that he had to take Noor's life because she had dishonored his family by her "Western" behavior. Evidence reveals that Almaleki had tried to impose strict Islamic codes on Noor and that he had attempted to force her into an arranged marriage when she was 17. These efforts at enslavement failed, as Noor fought to be a free human being and to establish her own personal sovereignty…she ended up moving into her own apartment, finding a boyfriend and working in a fast-food restaurant.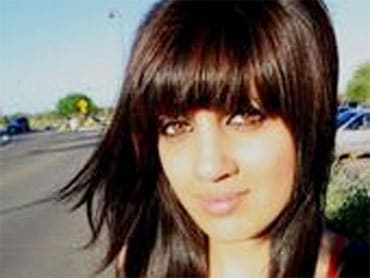 Almaleki was trained from birth to see the world through the lens of Islamic misogyny, where women are the property of men. Under the vicious and sadistic system of Islamic gender apartheid, women's autonomy must be suffocated on all levels. With this pathological mindset, Almaleki became enraged seeing his daughter practice her own individual agency and he concluded that he must take her life.
After Almaleki hit his daughter and her boyfriend's mother with his jeep, he fled the country, but was caught in London and returned to Phoenix.
Why waste tax payers money on this fucker…kill the cunt!
by Sasha Dubronitz