Ikea has withdrawn a batch of almond cake from its stores after bacteria associated with human or animal waste was discovered by Chinese officials, the company has revealed.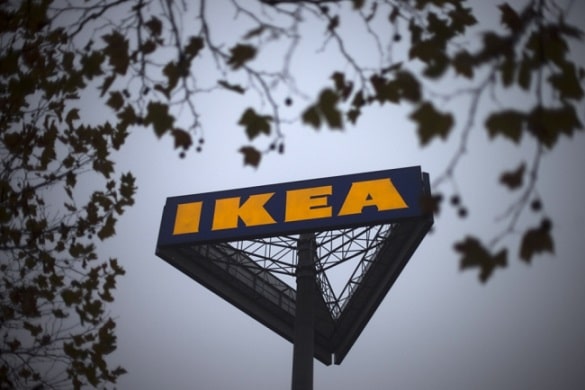 The Swedish-based furniture giant said the cakes had been pulled from stores in 23 countries after the discovery of 'excessive levels of coliform bacteria'.
Although the presence of the bacteria does not necessarily indicate the presence of faecal matter in the product, it raised concerns over the presence of other more harmful bacteria such as E.coli.
The news comes just a week after Ikea pulled all sales of its signature meatballs following the discovery of horse DNA in a batch in the Czech Republic, following this up with the withdrawal of weiner sausages after further tests.
In response to the latest scandal, many have already expressed reservations about continuing to purchase food from the multinational chain.
A spokesman for Ikea said: 'There is no health risk associated with consuming this product. The production batches have, as per safety and quality routines, been tested for bacteria that can cause health issues, such as E.coli, and none of these pathogen bacteria have been found.
'However, since the product does not comply with our strict food quality standards we have decided to withdraw the concerned production batches from sale in the 23 affected countries.'
The problems with the Taarta Chokladkrokant cakes were discovered when Chinese customs intercepted the batch, which was subsequently destroyed. The cakes never made it as far as the shelves.
The product is described on the company's website as 'an almond cake with chocolate, butter cream and butterscotch'.