Facebook has revealed that every 24 hours it receives around 600,000 logins to the social networking website from impostors attempting to access users' messages, photos and other personal information.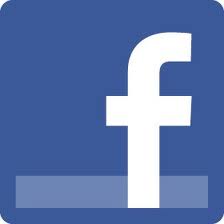 This is the first time that Facebook has revealed how it is bombarded by hackers on a daily basis, according to the Telegraph.
The figure was revealed in a Facebook blog post announcing new security measures to be implemented in the coming weeks to stop this kind of breach.
Security experts told The Times that the figure was a "big concern" and urged greater care in selecting passwords and clicking on offers that supposedly originated from Facebook friends.
"When a Facebook login is compromised, it means that someone else, the hacker, has taken control of that account," said Graham Cluley, senior technology consultant at security firm Sophos.
When a hacker takes over a user's Facebook account, they can post images, send messages and access all of that person's private information, he said.
The first of the new security measures is aimed at helping Facebook users who are locked out of their accounts by hackers.
The "Trusted Friends" tool will enable users to nominate three to five trusted friends to be sent login codes if a person is locked out of their account by a hacker who has changed the password.
The idea is that if someone needs to login to Facebook but cannot access their e-mail account, Facebook will send login codes to their nominated friends.
A second new security measure is a facility for setting passwords for apps, which means that members do not have to use the same logins for different third-party services they access via Facebook.
"It's certainly a good idea not to use your Facebook password with anybody other than Facebook – so it's good to hear that Facebook will be offering this new privacy option," wrote Cluley in a blog post.