Facebook is close to a settlement with US federal authorities over charges that it misled users about its use of their personal information.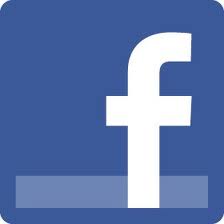 The settlement will require Facebook to get consent from users to share data in a way that is different from how the user originally agreed the data could be used, according to the Wall Street Journal.
Citing unnamed sources, the paper says Facebook has agreed to make the changes to resolve a nearly two-year investigation by the Federal Trade Commission (FTC).
If the settlement is approved by FTC's commissioners, it will require Facebook to get explicit consent from its 800 million users before changing its privacy settings.
Facebook has come under fire for making changes that expose user profiles and activities to a wider audience and leaving it up to users to reinstate more conservative privacy setting.
The FTC opened its investigation after the social networking site made changes that automatically made users' names, pictures and other personal information available to anyone on the Web.
The proposed settlement also includes government reviews of Facebook's privacy practices for 20 years.
Google agreed to similar audits in a settlement with the FTC over Google's handling of people's personal information in February 2010 when it launched its Buzz social networking service.
Google recently announced that it is to close down Buzz and concentrate instead on Google+ which was launched in June.