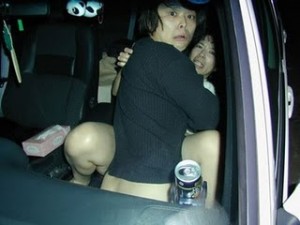 A notorious lay-by in Puttenham, UK, where doggers  search for all types of sex is causing much anger amongst local residents.
Even school kiddies are being exposed to couples bunking off in the lay-by or in the field next door.
The local council have decided to grab the "bulls" by the horns and have released several snorting, raging wild bulls in the field in an attempt to stop the couples hanging out their 'balls'…amongst other things.
One local resident who sees red every day, Penelope Smith said, "Its outrageous what some people do and I watch it every day. Hopefully these bulls will rid our wonderful village of these 'horny' perverts and they can continue their sex games in another village?"
Yeah, I'm sure you watch it every day, Penelope. There's a code for that when you're dogging…or didn't you know that…of course you do, love. You're getting an education into the 21st century.
You won't get rid of the doggers with a couple of bulls hanging around. It's just the way things are nowadays.
I'll let you all into the 'ins and outs' of dogging, soon.
by Harry Harper